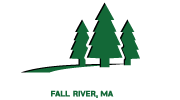 August 3, 2014 at 9:00AM
The Watuppa Reservation
1730 Indian Town Road
Westport, MA 02790
5.2 mile trail run through fire lanes, single track and a short stretch of pavement.
In 2014, $300 was donated to the 5 Year Trail Maintenance Project for the Watuppa Reservation, along with an 'undisclosed electronic device' to the Fall River Environmental Police to aid in the policing and protection of the forest.
The Watuppa 5 trail run is one of our favorite races to put on!  It consists of 5 miles of rolling grassy fire roads, a little bit of pavement and a fun twisting single track sprint to the finish line.  This event is put on in cooperation with the City of Fall River Water Department and The Trustees of Reservations. A portion of the proceeds from this event funds the 5 Year Trail Maintenance Project on the Watuppa Reservation.
Click here for downloadable driving directions