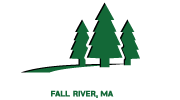 Watuppa Trail Races
August 5, 2018 at 9:00am
(Pending Permits)
The Watuppa Reservation
2400 Blossom Road
Westport, MA 02790*
-Mixed fire lanes and single track
-One water and aid station
Friday, 8/4/18:
8:00pm- Online registration closes
Saturday, 8/4/18:
10:00am-1:00pm- Early Bib Pickup
TBD
Sunday, 8/5/18:
TBD
Facebook
Instagram
Twitter
#watuppa10k
#northeastracers
2017 photo album
2016 photo album
2015 photo album
2014 photo album
2013 photo album
2017 results (10K)
2016 results (10K)
2015 results (10K)
2014 results (5m)
2013 results (5m)
WARNING: DO NOT follow your GPS if coming down Route 24 South. Print out and follow our Downloadable Directions
Refunds, cancellation and transfer policy
Registration opens March 1st at 7pm
The Watuppa 10K trail run is one of our favorite races to put on! It consists of 6.2 miles of rolling grassy fire roads, a little bit of pavement and fun twisting single tracks, including a sprint to the finish line. This event is put on in cooperation with the City of Fall River Water Department. A portion of the proceeds from this event funds the 5 Year Trail Maintenance Project on the Watuppa Reservation.
-Field limit TBD
-Online registration opening soon
-Custom event bib and tech shirt included*
-Awards and prizes to the Top 3 Females and the Top 3 Males overall
-Prizes to the Top 3 in each age division: 18 & under, 19-29, 30-39, 40-49, 50-59, 60-69, 70 & over (excluding overall)
-All scoring based on 'gun start' time
-10 spots available
-Register online by clicking
HERE
-Custom event shirt included*
-Volunteer Perks, you can pick from the following:
Run this race in 2018 for free
Apply credit towards another Northeast Race Management event registration before next year's Watuppa 10K
Defer the credit towards the Watuppa Reservation Trail Maintenance Fund
*Shirts and sizes guaranteed to all participants registered online before midnight, July 22, 2018. Any quantity of shirts available at the conclusion of the race will be available to purchase, while supplies last.
12/31/17- Pending permits