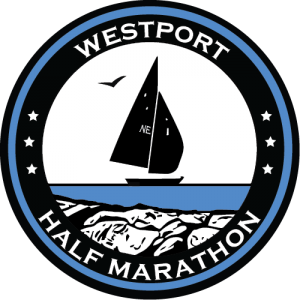 September 23, 2017 at 8:00AM
Online Registration Closes at 1PM on Friday, 9/22/17
Buzzards Bay Brewing
98 Horseneck Road
Westport, MA 02790

USATF Certified (MA14014RN)
Course Records: Chris Jordan 1:15:45 (9/25/16) and Rachel Coogan 1:21:52 (9/25/16)
Open course (vehicle traffic)
EMTs and Police on course
Timing clocks every 5K
3.5 hr time limit
6 Water and Aid Stations
2.04 miles (Water & Sport Drink)
4.36 miles (Water & Sport Drink)
6.34 miles (Water, Sport Drink, Gels & Portable Restrooms)
8.4 miles (Water & Sport Drink)
10.98 miles (Water & Sport Drink)
12.06 miles (Water & Sport Drink)
*Sport Drink and Gels TBD
Thursday, 9/21/17:
6pm-8pm- Early Bib Pickup
Marathon Sports Mansfield
Friday, 9/22/17:
4pm-6pm- Early Bib Pickup
White's of Westport
Saturday, 9/23/17:
6:30-7:45am- Bib Pickup
8:00am- Start of Race
Facebook
Instagram
Twitter
#westporthalf
#northeastracers
Join us on this fun and challenging 13.1 loop through scenic Westport, Massachusetts. Enjoy the views as you pass by beautiful old farms, stonewalls and conservation land on your way down Horseneck Road. Take your first right at the ocean and follow the shoreline. Bear right and cross over the water on a bridge to the next right onto Drift Road, a shaded road lined with beautiful homes along the Westport River. Take a right onto Hixbridge Road and cross over the river and run past the Westport Rivers Vineyard and Winery. Take the next right to the finish line and the after party beyond at Buzzards Bay Brewing, where you can enjoy food and beverages while listening to live music. Sound good?
Enjoy some live music while you browse the exhibition area checking out the sponsors, hanging with your friends and family. Every participant or volunteer 21 years or older will receive a ticket for free a beer served by our fantastic hosts at
Buzzards Bay Brewing
. Additional beverages will be available for purchase.
***Please Note: Regardless of the age group you are competing in, everyone must show proper ID to brewery staff when picking up your ice cold reward.***
***Please Note: Sorry, no dogs allowed to run in the race or on Buzzards Bay Brewing property per insurance.***
Races can be more fun and competitive with friends, so why not register a team? For any clubs, teams or groups of friends that want to run the Westport Half Marathon together, we have some special offers for you! Contact us to reserve space for your team tent. Already signed up and not on your team? Let us know and we will take care of that for you!
Official teams and clubs: Please have your representative contact us for more exclusive specials and offers.
Registration and Individual Awards
-Field limited to 450 participants
-Online registration opening February 12th at 7pm
$50 through 2/14/17
$60 through 7/31/17
$65 through 8/31/17
$70 through 9/22/17
Online registration closes at 1pm on 9/22/17
Sorry, no day-of registrations
-Custom event bib and tech shirt included*
-All finishers receive a custom finisher's medal
-Awards and cash prizes ($150/100/50) to the Top 3 Females and the Top 3 Males overall
-Prizes to the Top 3 in each age division: 18 & under, 19-29, 30-39, 40-49, 50-59, 60-69, 70 & over (excluding overalls)
-All scoring based on 'gun start' times
-Team Awards: Eligible for Fastest and Biggest
Biggest Team-
The team with the largest number of participants registered before the close of online registration will be awarded with a tiny trophy and some major bragging rights.
Fastest Team-
To qualify, a team must be mixed coed or all female and have a minimum of three participants before the close of online registration. The fastest team will be scored with the total time of the top three performers of each team, including at least one female runner in the scoring. All scoring based on 'gun start' times.
-Register online
-Custom event shirt included*
-Volunteer Perks, you can pick from the following:
1. Run this race in 2018 for free
2. Apply credit towards another Northeast Race Management event registration(s) before next year's Westport Half.
3. Defer the credit towards the Westport Land Conservation Trust
We'll be raffling off a gym bag filled with a free 2017 Westport Half Marathon registration, Westport Half swag, Buzzards Bay Brewing swag, a case of DRINKmaple, US Rafting gift certificate, local are restaurant gift cards and Northeast Race Management swag. Tickets are $5 and all funds will be donated to the Westport Land Conservation Trust.
2/07/17- Registration opens 2/12/17 at 7pm
2/01/17- CHANGE OF DATE. Will be held on Saturday, 9/23/17
12/1/15- Awaiting permits.
*Shirts and sizes guaranteed to all participants registered online before midnight, September 10, 2017. After this date, only the available sizes remaining will be displayed while registering. Any quantity of shirts available at the conclusion of the race will be available to purchase, while supplies last.